Earthing Shoes
Why Wear Earthing Shoes?

One way in which we have lost our connection with the Earth is through our modern footwear and insulated lifestyles. Most shoes today are created from synthetics or rubber which puts a barrier between us and the Earth, blocking the flow of beneficial electrons. Primitive cultures live their lives in constant connection with earth by going barefoot or wearing leather soles shoes moccasins or minimalist sandals. By wearing Earthing shoes whilst outdoors you can enjoy the benefits of Earthing which have been medically proven to improve sleep, reduce pain and inflammation, reduce stress and aid with recovery and healing. Although we do not stock Earthing Shoes, we have decided to partner with Earth Runners and promote their minimalist grounded sandals. I completely love my Earth Runners as they are super comfortable, beautifully simple yet also robust and durable.
Why Earth Runners?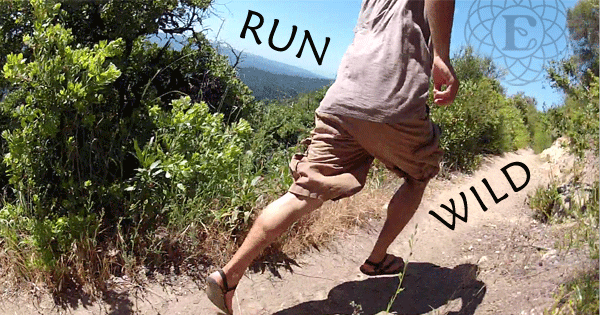 Earth Runners combine the barefoot benefits of earthing shoes with the functionality of minimalist running sandals. They have a custom molded minimalist Vibram sole and a trademark grounded lacing system. The laces feature two parallel stitches of conductive thread up the entire length and are secured to the bottom of the sandal with a copper plug to keep you grounded and provide maximum electron flow. It makes for an incredibly comfortable lacing system that allows for excellent adhesion to the foot while facilitating natural articulation and connection to the earth.
Receiving electrons through our feet is a powerful way for them to travel though our bodies given the feet's capacity to interface as a link to specific organs, bones and body systems. Earth Runners are your do-everything-sandals from an ultra marathon to a stroll in the park. Wearing earthing shoes while exercising outdoors increases your cardiovascular capacity yielding greater endurance. Remaining grounded in nature increases mental clarity and focus while enhancing one's feeling of connection.
Another great feature of Earth Runners is that you can not only choose what type of sandal sole will suit your needs, but the laces can also be ordered in five different color combinations with either a brown leather or a black nylon as the base material and your choice of colored nylon trim. Also for children and people with uniquely proportioned feet, custom made sandals are a great option and you can submit a foot trace and the sandals will be made precisely to fit your feet. Click HERE to read more about this option.
Sandal options:
Circadian - 9mm thick soles with grip tread give a perfect balance between comfort and ground feel, great all around sandal that is super comfortable. The sport tread offers sure footing no matter the terrain so can be used for walking , hiking or climbing.
Elemental (vegan) – 8mm thick soles with grip tread and a quick drying vegan rubber soles. These are the lightest sandal and feels like an extension of the foot Great for walking in water or wet applications.
Alpha - 11mm sole that provides the most protection of any of our sandals. This model is great for those who are new to minimalist footwear or looking to go the extra mile. The cushioned sole and wicking suede leather top provides the most luxurious and moldable experience with all day comfort. The shock absorption of this low density Vibram sole combined with its remarkable molding capacity make this sandal top choice for long trail runs.
Every epic adventure should include one good pair of sandals!
Click here to place an order or read more about Earth Runners on their official website. Please note you are buying these sandals direct from Earth Runners in USA.
Warranty
Earth Runners come with a proper manufacturer warranty for the lifetime of their Vibram® sole. The warranty covers all sandals with at least 1mm of Vibram® sole material remaining below the forefoot. If your sandal sole or straps break during this time they will either repair or replace them for free. You are responsible for shipping them back for repair. Earth Runners make their adventure sandals to the highest quality standards with the best materials available.